Welcome to LaunchCuts
LaunchCuts is a powerful, customizable, and elegant launcher for shortcuts on iOS.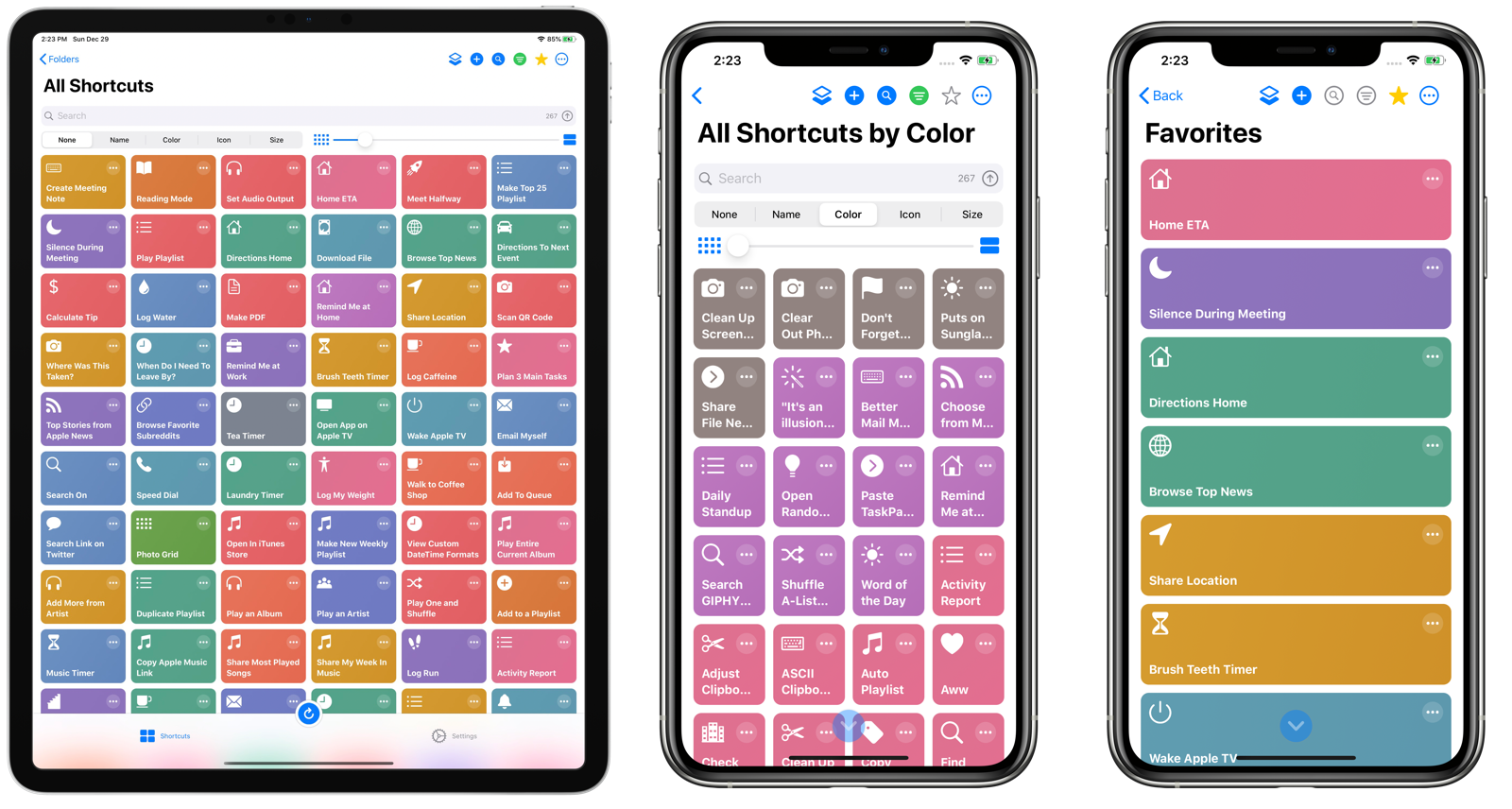 Folders: Organize your shortcuts into folders.
Smart Folders: Display shortcuts based on multiple criteria, including tags, colors, icons, shortcut type, unfiled status, and accepted input types (e.g. Text, Images, Files, and Safari Web Pages).
Sort: Sort your shortcuts by name, color, icon, or size. Sort your folders by favorites, name, or manually.
Adjustable Grid: See more (or less) shortcuts on screen for a given folder.
Keyboard Shortcuts: Quickly navigate between your favorite folders and launch your most-used shortcuts.
Custom Shortcut Action: Control LaunchCuts from your own shortcuts.
Enhanced Search: Find shortcuts faster with wildcard searches.
iCloud Sync: Sync your folders between all of your iCloud-connected devices.
Multiple Windows: Create multiple instances of LaunchCuts using Split View and Slide Over on iPadOS.
Today Widget: Access your folders and shortcuts from the Shortcuts Today widget using the LaunchCuts Today shortcut.
Share Sheet: Use LaunchCuts from the iOS Share Sheet with the LaunchCuts Share shortcut.
Bright Icons: Bring back the colorful icons from iOS 12.
LaunchCuts is for both casual users who want better organization of their shortcuts and for power users who have gone all-in on shortcuts but have been wanting more out of the Shortcuts application.
Once you start using LaunchCuts, you will not want to go back to the stock Shortcuts app for launching and organizing your shortcut collection!
"If you're a Shortcuts power user, you need LaunchCuts on your Home screen." - Federico Viticci, MacStories.net
---
What's New in LaunchCuts 1.2
Customization: Personalize the look of your folders with icons and colors.
Custom App Icon: Choose from five different app icons for LaunchCuts.
Quick Actions: Easily access up to three folders or shortcuts from iOS Home screen.
Enhanced Keyboard Support: Control nearly every aspect of LaunchCuts from the keyboard.
New Shortcut Actions: Analyze and Filter Shortcuts actions give you more visibility into your library of shortcuts.
Scroll to Bottom: Tap the Shortcuts button to scroll to the bottom of the list.
Ability to disable shortcut sync when using multiple devices.
Ability to use the slower sync method if an error occurs during fast sync.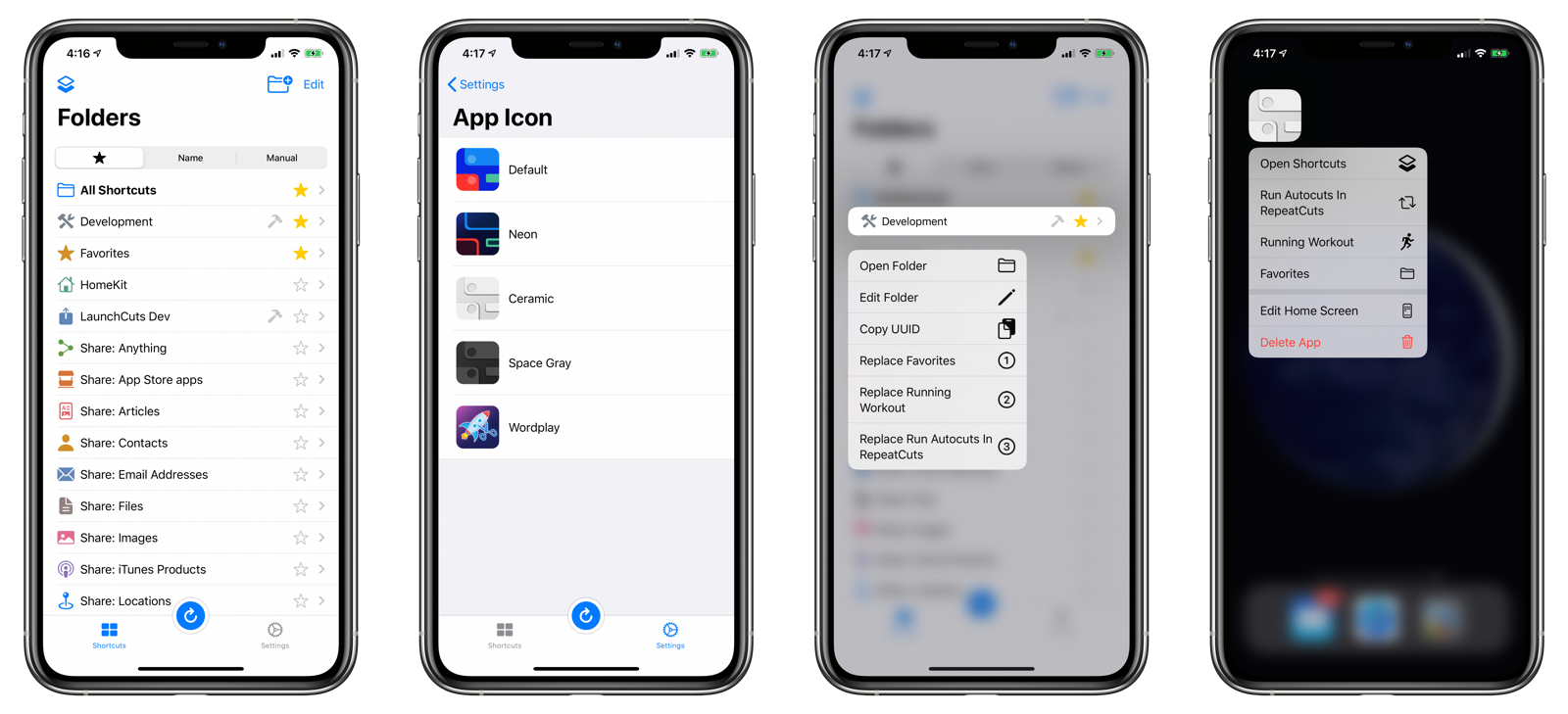 User Interface Changes in 1.2
Contextual menus added for folders.
Long-press on the LaunchCuts app icon to access Quick Actions.
LaunchScreen support for dark and light display modes.
You can now swipe down an editing sheet to dismiss it.
Haptic feedback when adjusting the grid size.
Bug Fixes in 1.2
Improved tag import
Shortcuts with illegal filename characters such as forward slash are now imported properly.
Folder list view will not appear as frequently when resizing a Split View window on iPadOS.
Performance improvements when loading the folder list and shortcuts grid.
Quick Shortcuts and Folders display the correct key command during assignment.
Address crashing issue when tapping Done when editing a folder.
Assorted bug fixes.
Previous Users of LaunchCuts
If you used LaunchCuts prior to version 1.1, please update to the latest version of the LaunchCuts Helper shortcut. There is a dramatically faster sync engine built into LaunchCuts 1.2 that requires the new LaunchCuts Helper. To update, go to Settings in LaunchCuts and tap LaunchCuts Helper.
---
System Requirements and Availability
LaunchCuts requires iOS 13.2 or higher. It also requires that the LaunchCuts Helper shortcut be installed on your iOS device.
LaunchCuts is available for purchase for $7.99 on the iOS App Store.
TestFlight Beta
Want to try out LaunchCuts before you decide to purchase? Sign up for the TestFlight Public Beta below. The current beta will expire on February 28, 2020.
Join LaunchCuts TestFlight Public Beta
Club Shortcuts Mailing List
If you want to be notified of LaunchCuts updates and upcoming Shortcut-related products, sign up for my Club Shortcuts Mailing List.
Join the Club Shortcuts Mailing List
---
Documentation
Complete documentation is available for LaunchCuts here:
---
Reviews and Press
Reviews
Video Reviews
Articles
Podcasts
Press Kit
Interested in covering or reviewing LaunchCuts? Download the LaunchCuts Press Kit here:
---
LaunchCuts Trailer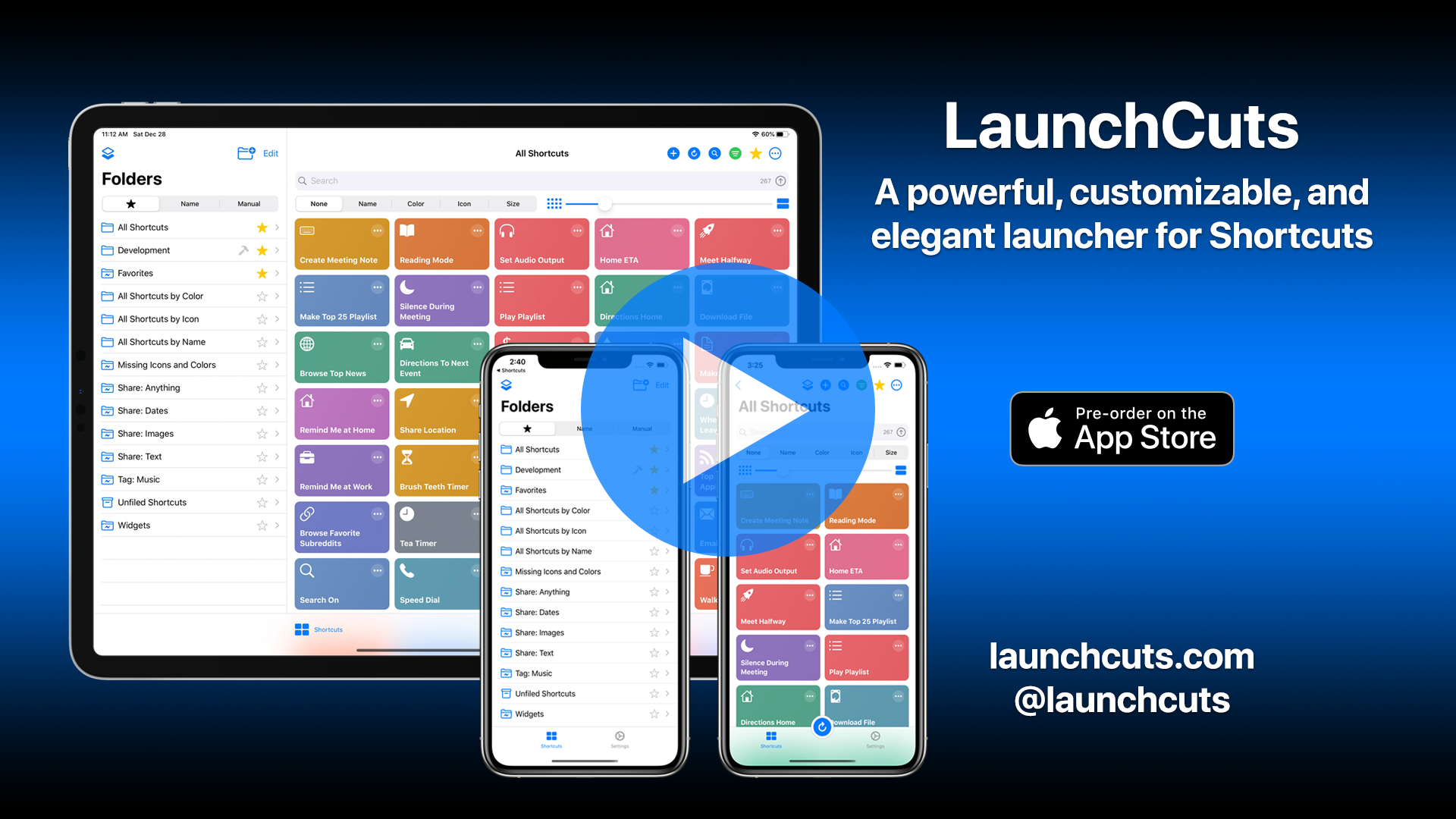 ---
Screenshots
Adjustable Grid Size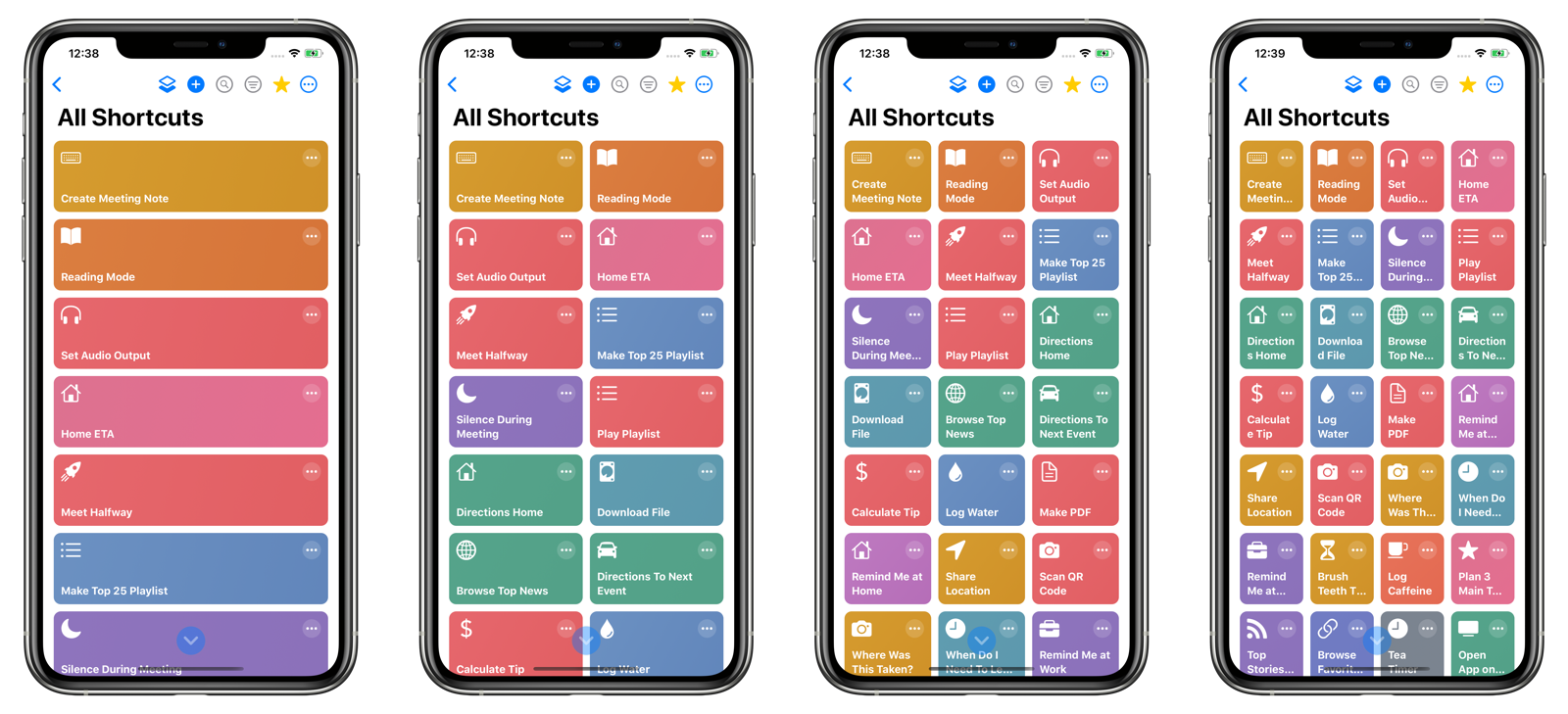 Folders and Smart Folders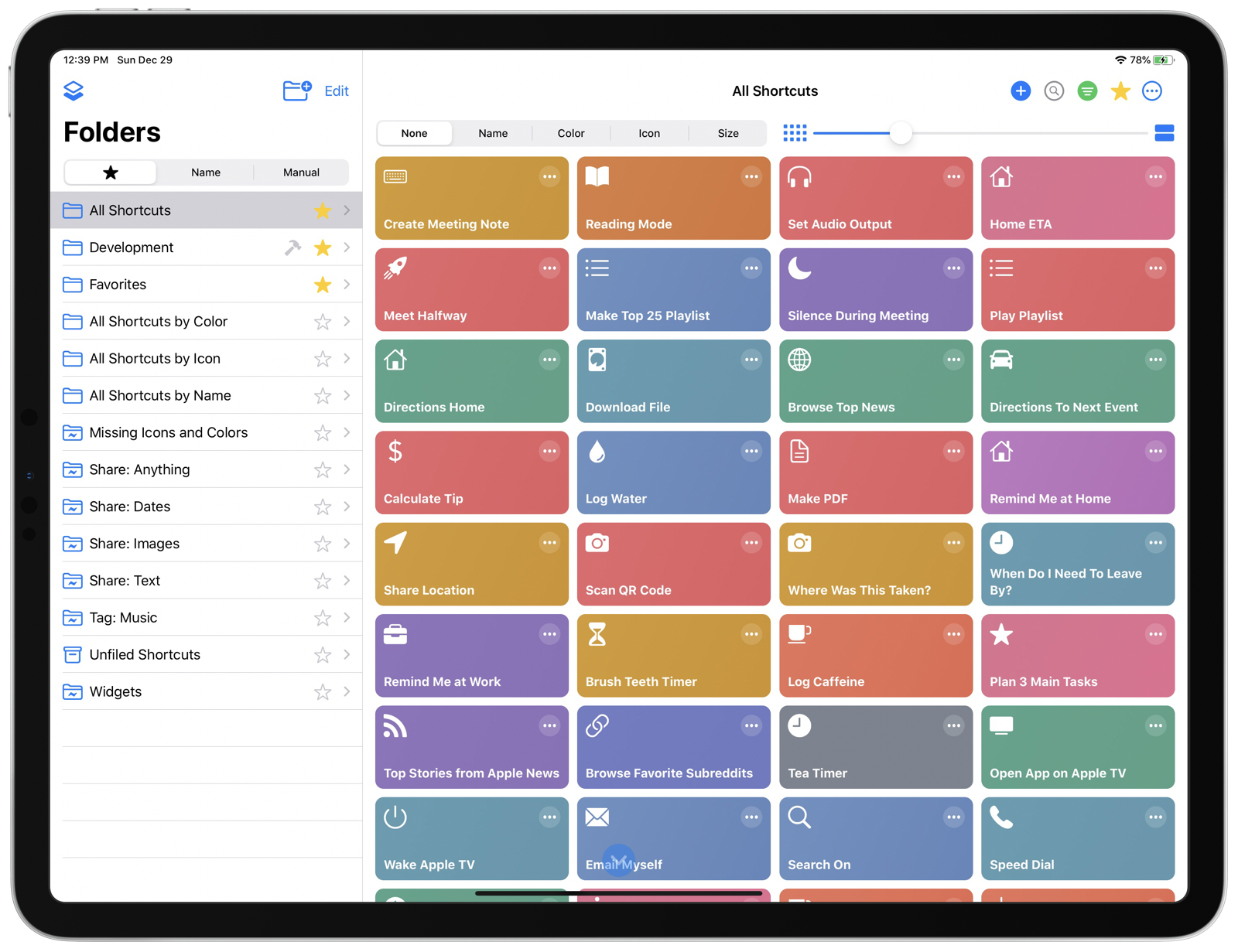 Keyboard Shortcuts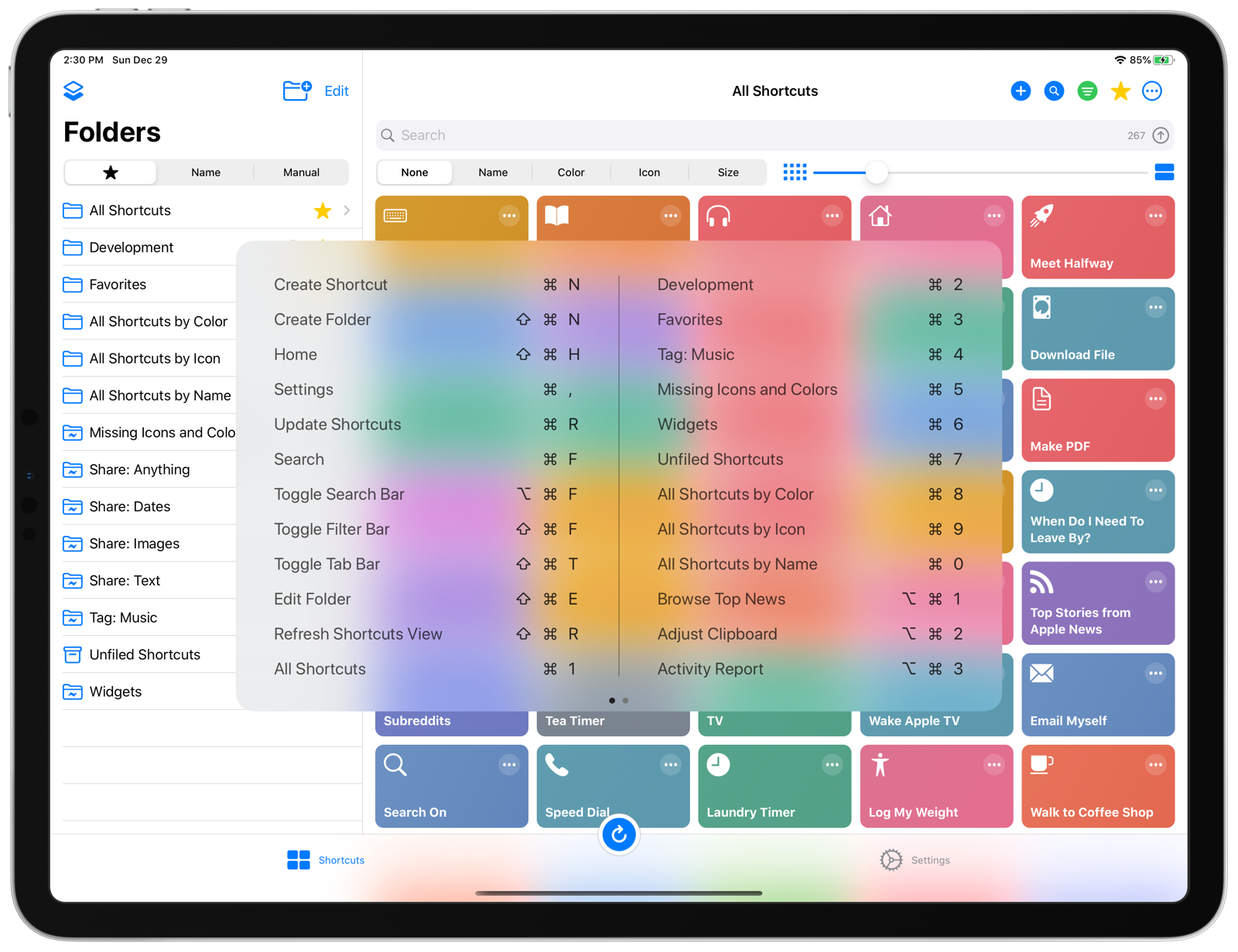 Quick Folders and Shortcuts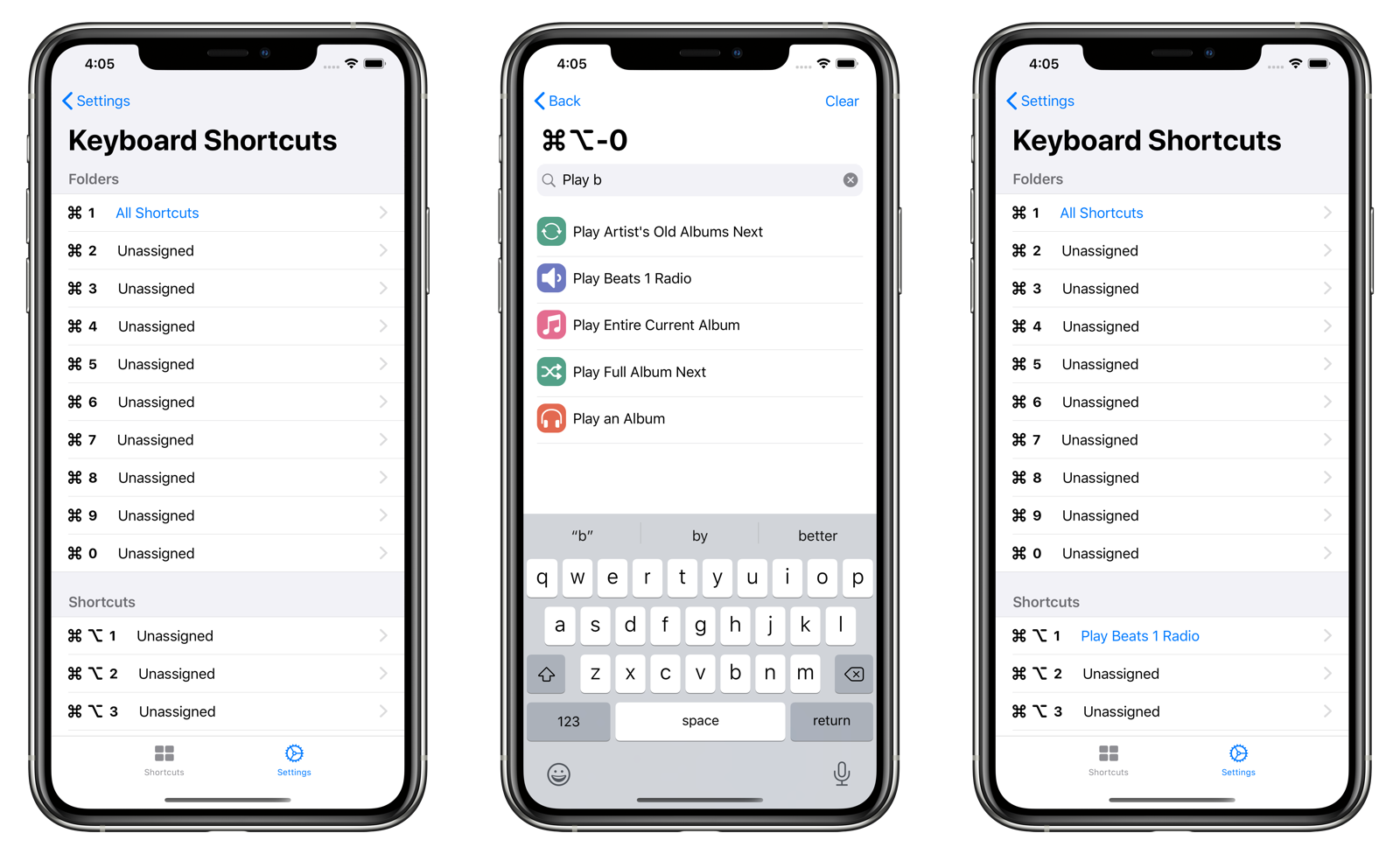 Work Side-by-Side with Shortcuts and LaunchCuts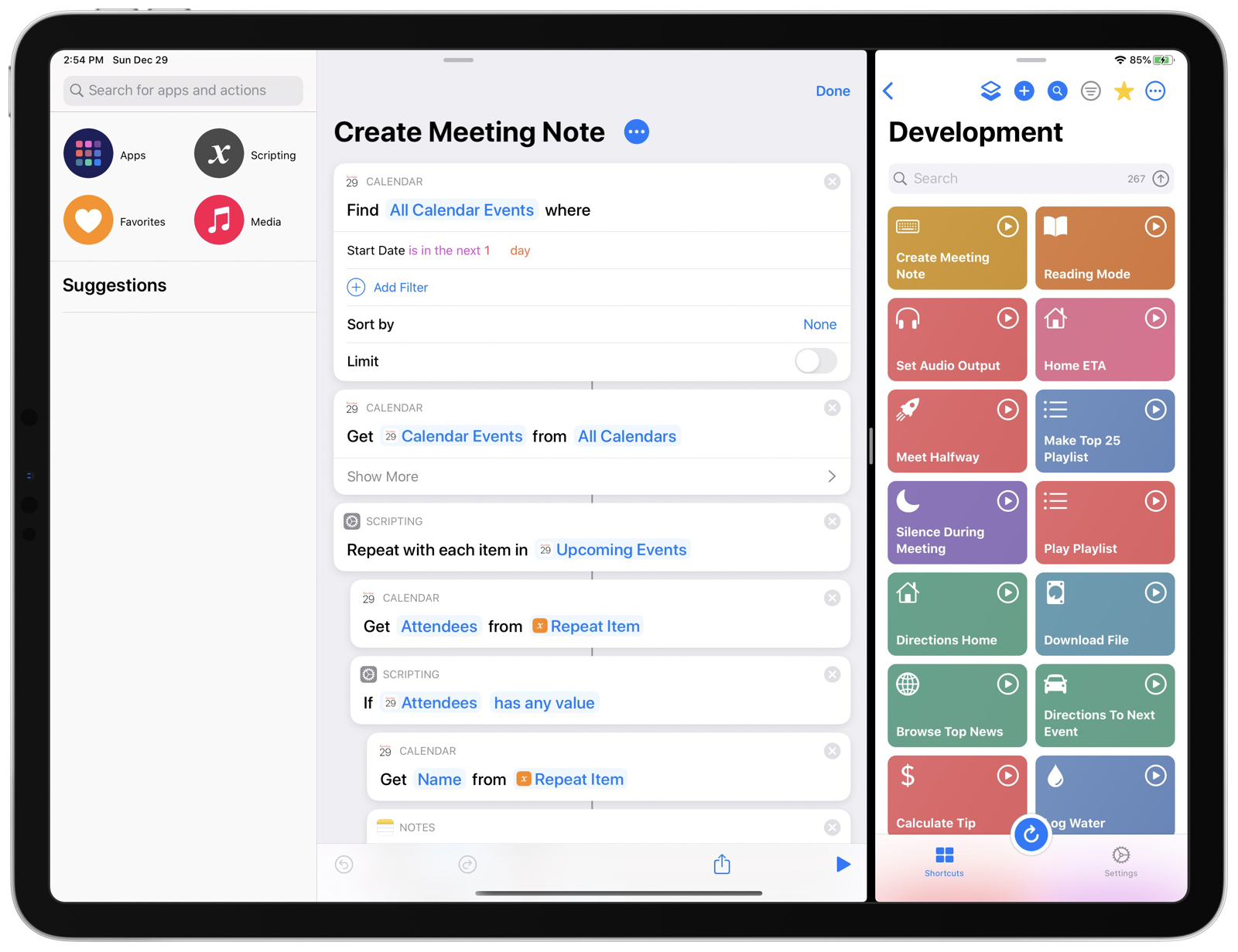 Multi-Window Support on iPadOS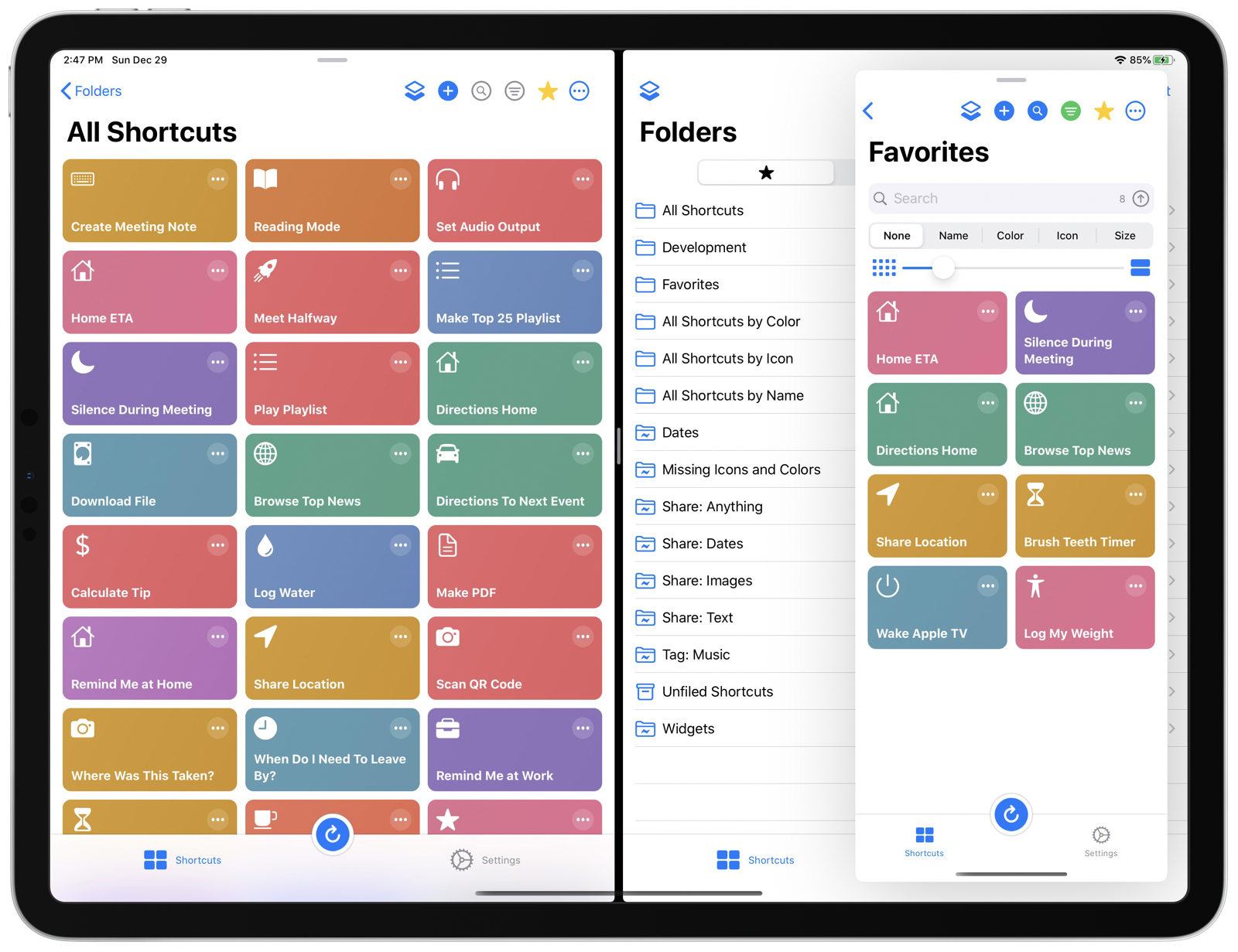 Bright Icons